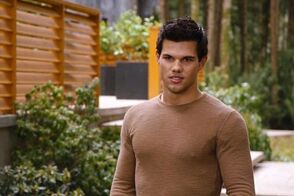 Age:18
Date of Birth: January 2, 1995
Species: Werewolf
Hair Color: Black(short)
Eye Color: Brown
Occupation:
High School Student
Football Player(Captain)
Basketball Player(Captain)
Love Interest: Natalie Johnson and Aria Vega
Actor:Taylor Launter
Tyler is Natalie's ex-boyfriend and close friend. It is shown that he is still in love with her and wants to get back together but it leads to a problem when Troy Legend shows up. Tyler is always helping out others and when meeting Aria, he begins to form a close bond with her. The reasons for Natalie and Tyler breaking up is said that they have different goals...but that's not the real truth. Natalie will find out what Tyler really is and see why they really broke up.
Ad blocker interference detected!
Wikia is a free-to-use site that makes money from advertising. We have a modified experience for viewers using ad blockers

Wikia is not accessible if you've made further modifications. Remove the custom ad blocker rule(s) and the page will load as expected.