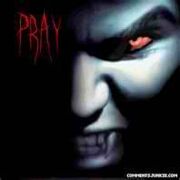 Vampires are mythological or folkloric beings who subsist by feeding on the life essence (generally in the form of blood) of living creatures, regardless of whether they are undead or a living person/being. Although vampiric entities have been recorded in many cultures, and may go back to "prehistoric times", the term vampire was not popularized until the early 18th century, after an influx of vampire superstition into Western Europe from areas where vampire legends were frequent, such as the Balkans and Eastern Europe, although local variants were also known by different names, such as vrykolakas in Greece and strigoi in Romania. This increased level of vampire superstition in Europe led to mass hysteria and in some cases resulted in corpses actually being staked and people being accused of vampirism.
However, it is Bram Stoker's 1897 novel Dracula that is remembered as the quintessential vampire novel and which provided the basis of modern vampire fiction. Dracula drew on earlier mythologies of and similar legendary demons and "was to voice the anxieties of an age", and the "fears of late Victorian patriarchy". The success of this book spawned a distinctive vampire genre, still popular in the 21st century, with books, films, video games, and television shows. The vampire is such a dominant figure in the horror genre that literary historian Susan Sellers places the current vampire myth in the "comparative safety of nightmare fantasy".
Ad blocker interference detected!
Wikia is a free-to-use site that makes money from advertising. We have a modified experience for viewers using ad blockers

Wikia is not accessible if you've made further modifications. Remove the custom ad blocker rule(s) and the page will load as expected.